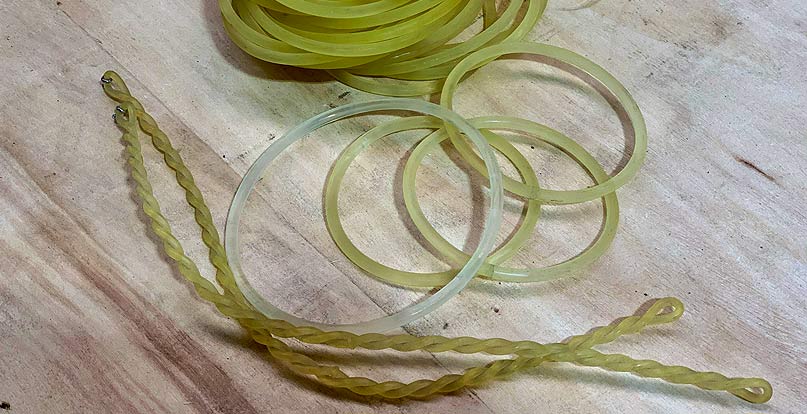 Conveyor Drive Bands
Advance Conveyors manufactures powered/driven line shaft conveyors. A key element is the provision of spare line shaft drive bands to suit these conveyors. Advance Conveyors carries a range of line shaft drive bands in local stock to assist with your scheduled maintenance or if you have a break-down. We stock the following Conveyor Drive Bands:
O-ring drive bands in a range of standard sizes
Quick connect twisted bands
Cut-to-length bands – customised and cut and joined using our specialist joiner
Local stock available for rapid dispatch.
Our trades team can even assist with maintenance and the fitting of spare line shaft bands to your existing conveyors.
Need help?
Contact us for further assistance if you require spare drive bands or assistance to fit these bands to your conveyors.
Contact Us