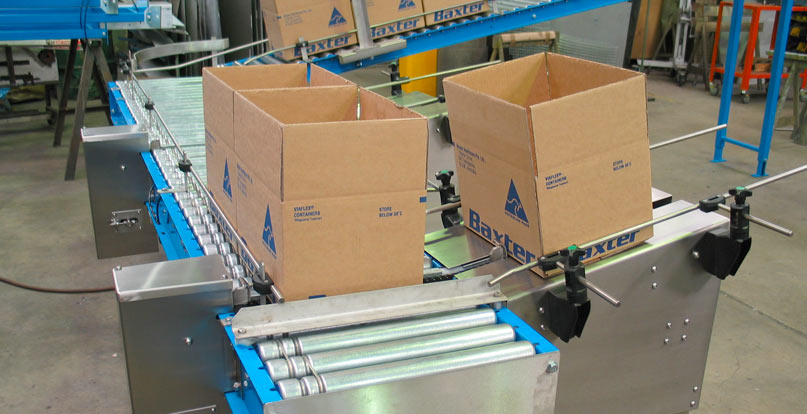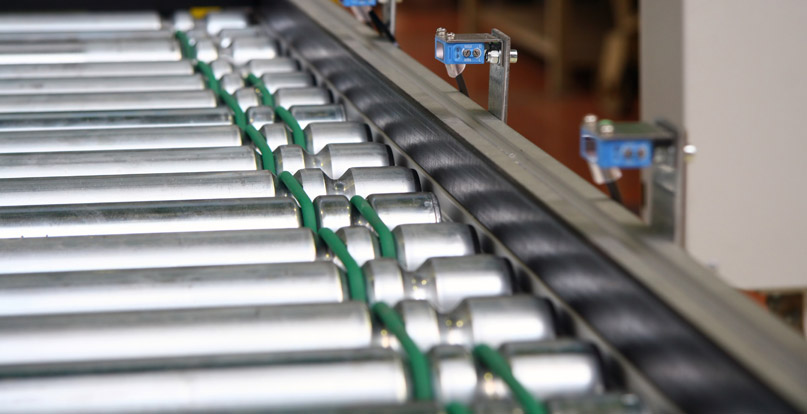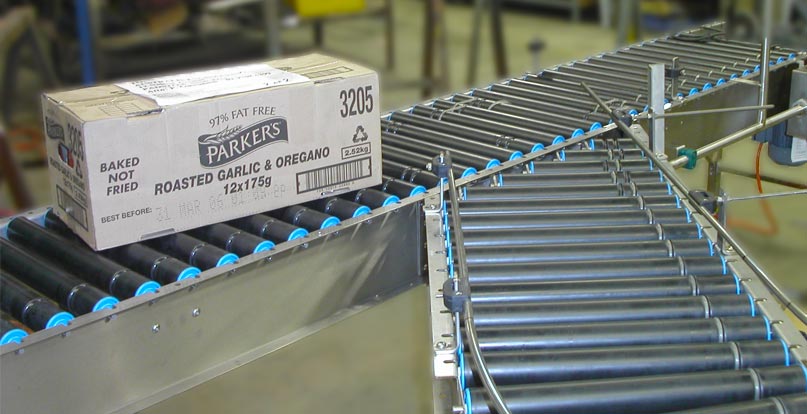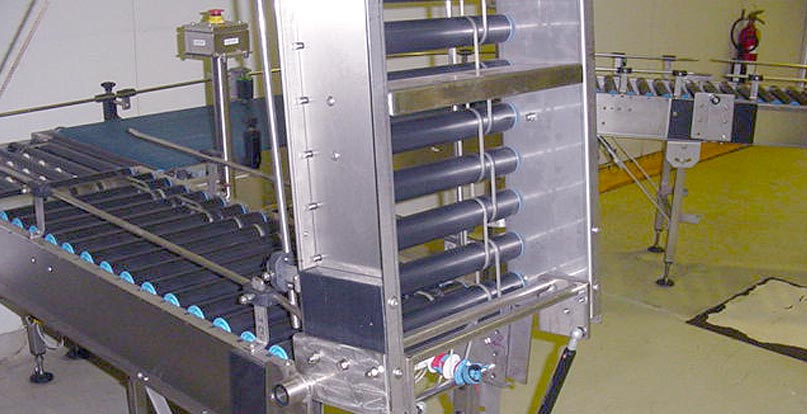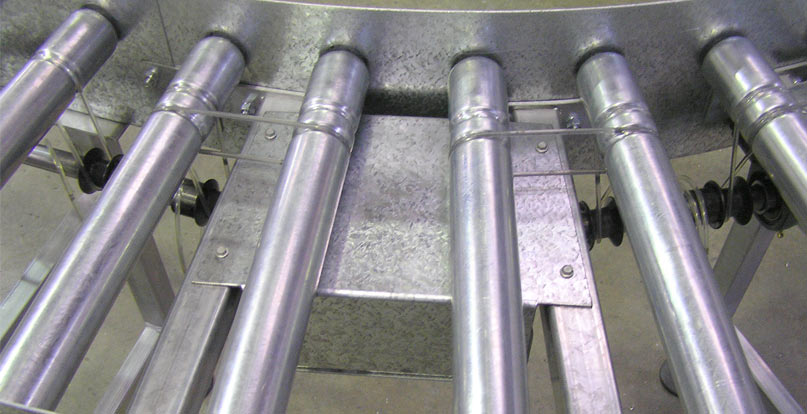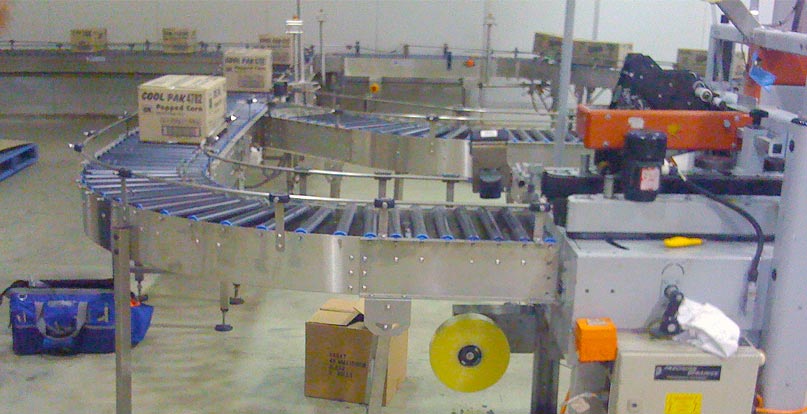 Band Driven Roller Conveyors
One of the most useful and economical conveyor designs to incorporate into an automated system design is a band driven or line shaft powered roller conveyor. Band driven roller conveyors are one of the most popular types of powered conveyors because they are efficient, quiet, easy and safe to run. They are commonly used as an accumulation system.
Australian made – local support
Advance Conveyors will locally manufacture a fully customised band driven or line shaft conveyor or an entire conveyor system to meet your available footprint, throughput speeds and budget.
Spares and maintenance
One factor to keep in mind with band driven roller conveyors is the need to periodically change the rubber drive bands that help drive the conveyor rollers. We recommend a scheduled maintenance check to ensure rubber bands have not stretched or broken which therefore reduces conveyor efficiency. Advance Conveyors can even perform these periodic maintenance checks for you. We also supply spare drive bands for all of our conveyors (and which are compatible with a large range of other brands).
See more information on spare conveyor drive bands.
Need help?
Contact us for further assistance in costing your band driven roller conveyor system or if you require spare drive bands.
Other Powered Conveyors are also available
Contact Us