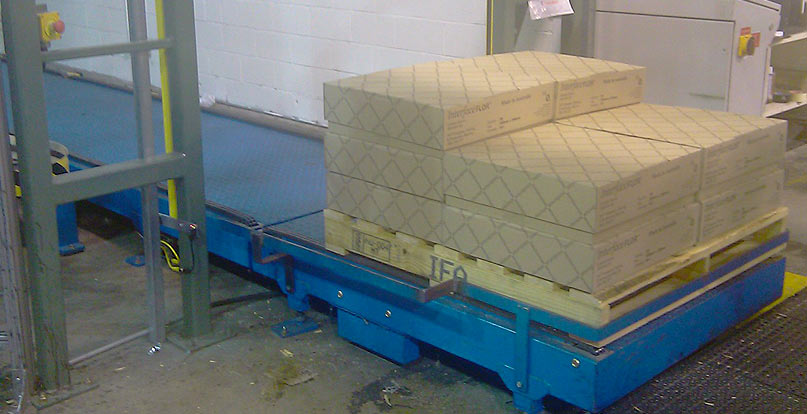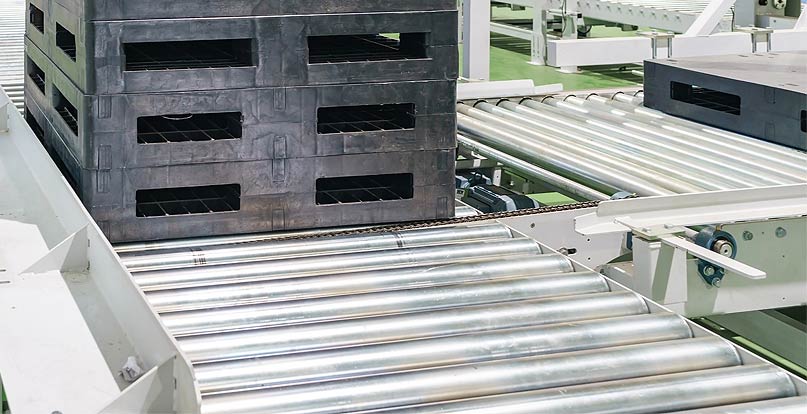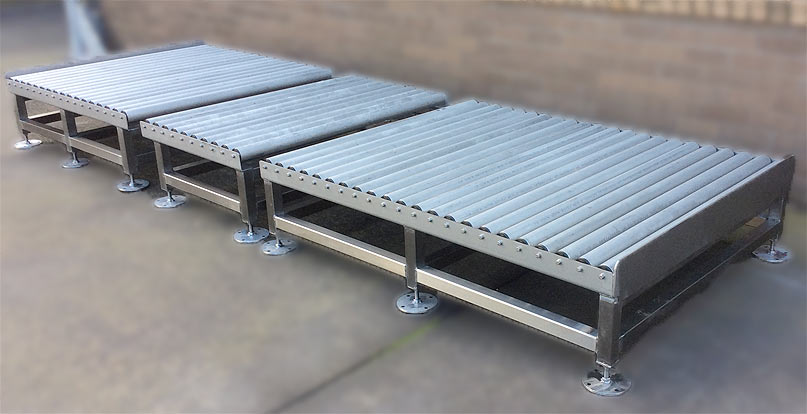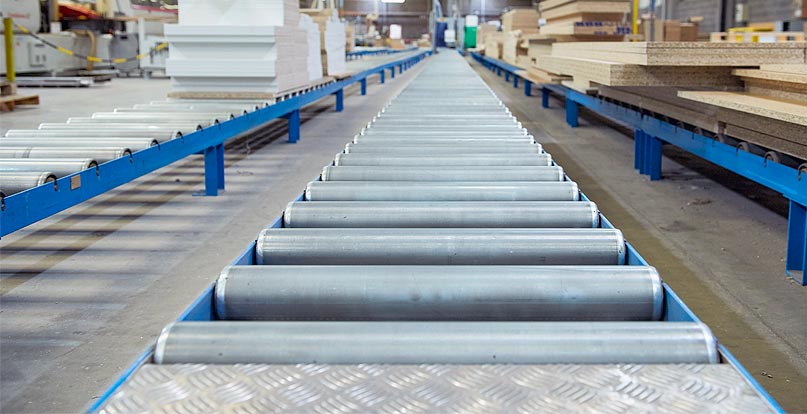 Pallet Conveyors
Pallet Conveyors
Advance Conveyors offers Australian made pallet conveyors that are also suitable for handling drums and other medium and heavy duty products. Our pallet conveyors are are suitable for conveying, accumulation and storage of heavy unit loads that are otherwise difficult to move manually. We offer several types of pallet conveyors:
Powered roller conveyors
Gravity roller conveyors
Chain driven conveyors
Our expertise in designing pallet handling conveyor design and manufacture ensures that you get the most efficient system based on the size, weight, travelling distance and speed of the pallets or product. Our design will also customise for bottom board orientation and different pallet sizes, from the standard Australian pallets (1165mm) to Euro pallets and other sizes. Our pallet conveyors are suitable for use with timber, plastic and steel pallets.
Medium and Heavy Duty Conveyors
The design of a typical pallet conveyor also makes it suitable for handling a wide range of other medium and heavy duty products. This can include Drums and ICB's or large building products including timber and engineered timber products, carpet and carpet tiles, wall panels, tiles, sheet metal and similar products. Our engineering team will design your conveyor to suit the application including to allow for the load of your product.
Automation options
Pallet conveyors are used in a range of applications such as taking product from a palletising system, integrated with a stretch wrapper, transporting palletised product to a depalletiser and in warehousing and dispatch applications. In many of these applications, it is important that the conveyor system has appropriate line control and automation. Advance Conveyors can offer a full suite of automation options to ensure that your pallet conveyor integrates seamlessly with your other equipment or factory management system.
Some of the automation options available for your pallet conveyors include:
90 degree transfer modules
turntables
line control
pop-up stops
safety systems
Need help?
Contact us for further assistance in costing your pallet conveyor system.
Contact Us