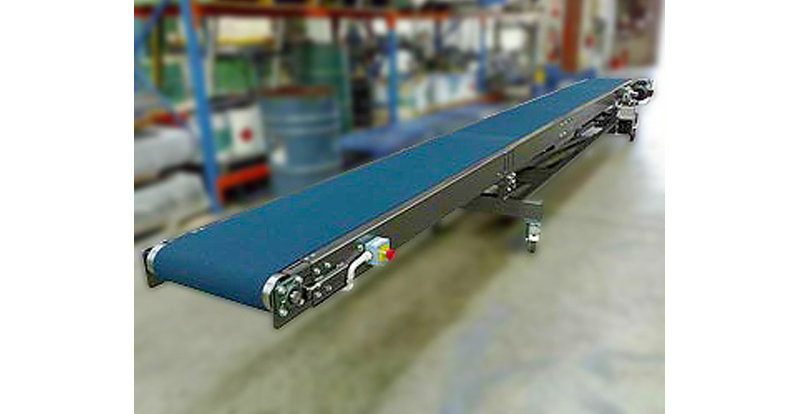 Mobile Booster Belt Conveyor
Mobile Belt Booster Conveyors provide flexibility and practicality to a commercial or industrial space. Loading and unloading of trucks or the conveying of products between floor levels are ideal applications for a mobile booster belt conveyor.
Advance Conveyors offers Australian made booster belt conveyors that are customised to suit each client and application. Our mobile, belt booster conveyors are:
Modular and easy to move around
Lock in place for safe operation once in place
Fully self contained
Available as either belt over roller or belt over deck
Rough top belts to increase grip of the product
Complies with safety standards including provision of an e-Stop
Optional forward and reverse operation
Advance Conveyor's mobile belt booster conveyors offer the options of belt over rollers or belt over decks and can convey most products. They are ideal for truck unloading and warehouse applications. A manual hydraulic power pack and pump enables for easy height adjustment.
Contact Us