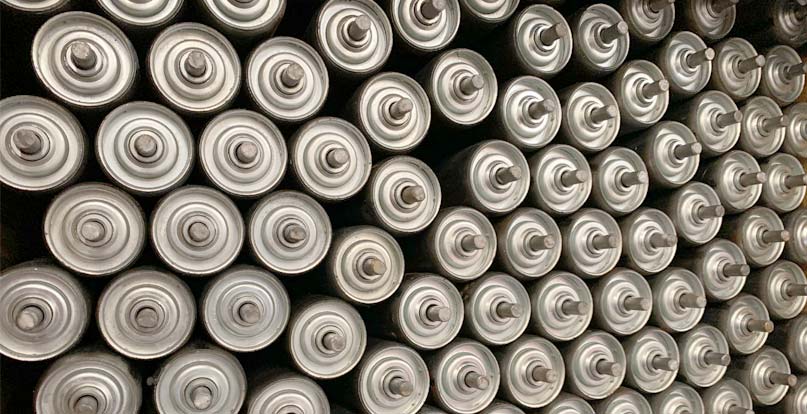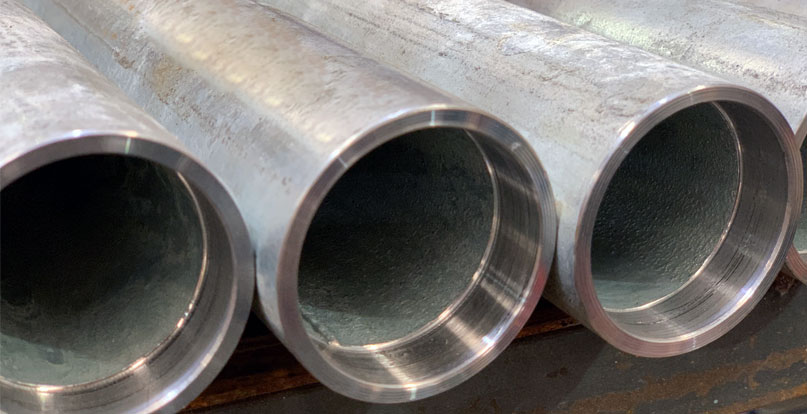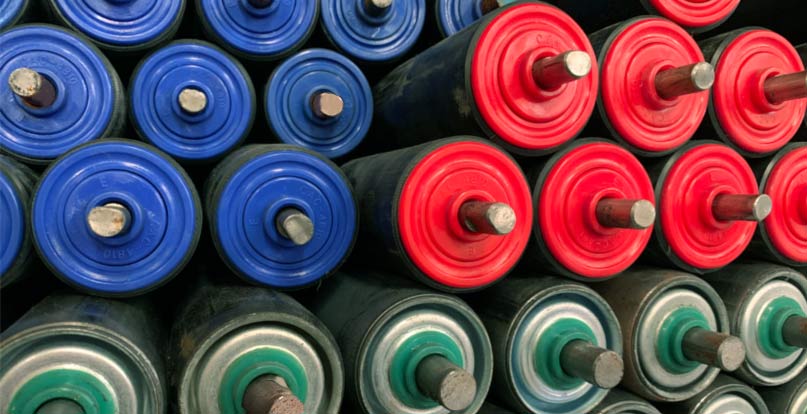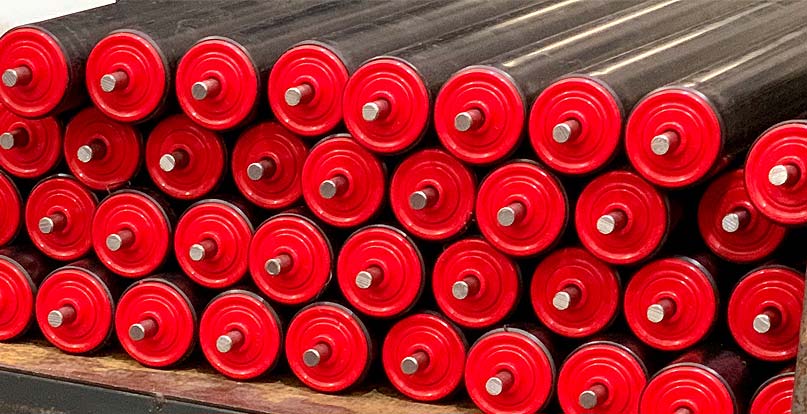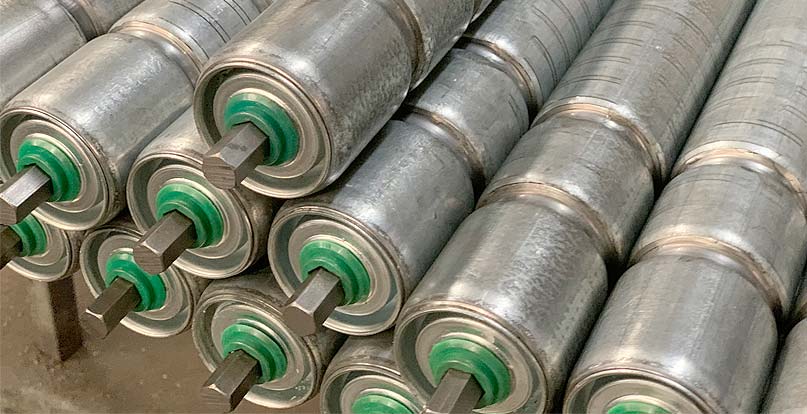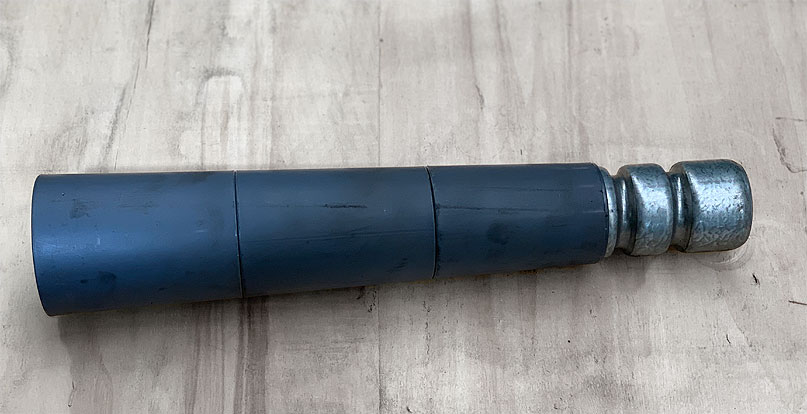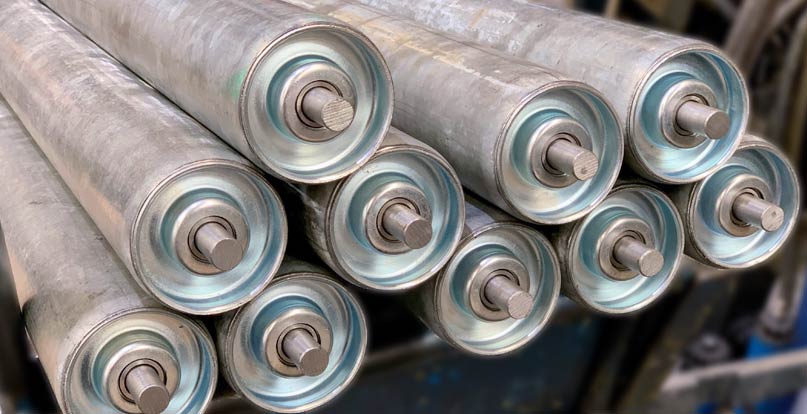 Rollers
Whether you need a one or two rollers to fix a problem or a whole batch of rollers to rejuvenate your entire conveyor line, Advance Conveyors can manufacture rollers to suit your exact requirements. At Advance Conveyors, we manufacture all kind of conveyor rollers, whether it is gravity, chain driven, or band driven rollers (eg line shaft conveyors). Most of our rollers consist of precision and semi precision bearings depending on the application. For our chain driven conveyors, we use Rollex sprockets, both plastic and steel to suit customers' needs. These types of rollers are used to slow, or maintain a certain speed of a line, mainly gravity.
Advance offer various steel and plastic tubes and bearings for different applications. Our standard rollers are available in the following sizes:
20mm
50 / 50.8mm
76mm
88.9mm
Other sizes may be available on request. Please contact us for further information.
Australian made. Manufactured locally in Sydney
Our conveyor rollers are available in standard sizes or can be custom made. All rollers are Australian made in our premises in Sydney.
We can manufacture conveyor rollers in mild steel, stainless steel or plastic. We offer mild steel or plastic bearings.
Contact us for advice on the right type of roller for your application.
Contact Us